Court provides definition of 'mother'
A transgender person has lost a legal case to be recorded as the father on the child's birth certificate.
The Christian Institute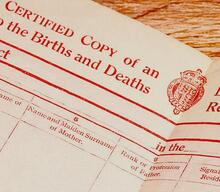 Sir Andrew McFarlane, President of the High Court's Family Division, said someone who gives birth to a child is a mother. Freddy McConnell, born female but now legally male, retained female reproductive organs and conceived via donated sperm and IVF. McConnell was not permitted to list the relationship to the child as 'father' on the birth certificate and so challenged the Government.