Church membership: joy!
'I have a lot to catch you up on. So I'm just going to talk, okay?' I smiled at Chris and nodded. I had nothing to talk about. Plus, I enjoy hearing about my friend's life. He took a sip of coffee. I took a sip. Then he talked for, maybe, 45 minutes? Maybe 60?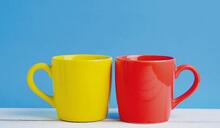 He walked me through the last month of a relationship that looks to be heading to marriage. The month presented some challenges. Some inner turmoil. Some misunderstandings with another church member. But the major theme of his story: God walked him through the challenges, the turmoil, the misunderstandings.