THE EVANGELICALS: WHO WERE THEY?...
There's a misprint! The headline's wrong! It should be, 'The evangelicals: who are they?' Well, actually, perhaps it shouldn't, as the number of evangelicals attending church on a Sunday in England is rapidly diminishing.
Dr Peter Brierley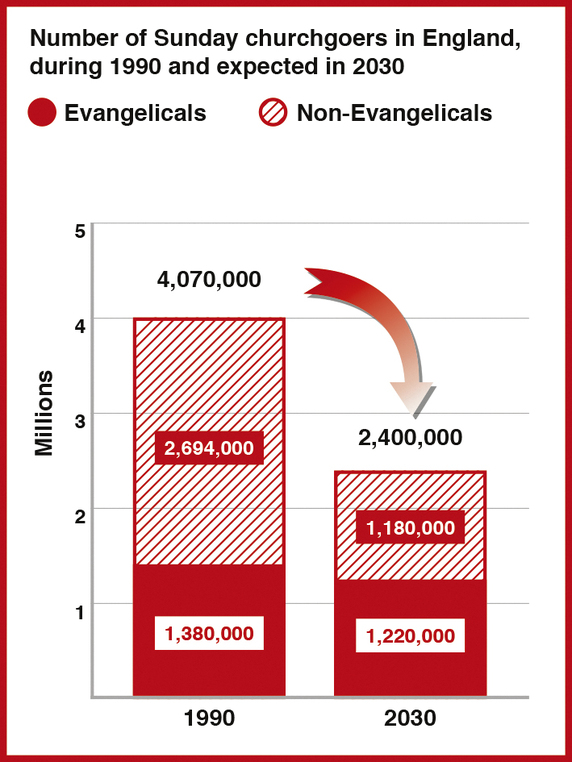 In 1990 there were 1.4 million evangelicals in church, but by 2030, data extrapolated from a 2005 census suggests, there will only be 1.2 million, a large exodus over just 40 years.