Tanzania: Nyakyusa version
A decade-long Scripture translation project has culminated in the publication of the New Testament in the Tanzanian language of Nyakyusa, Wycliffe Bible Translators reported in July.
Wycliffe Bible Translators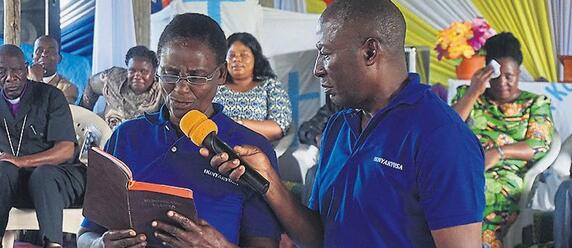 The launch event happened in Kyela Town, Mbeya Region, Tanzania. Despite steady rains and localised flooding, people came from throughout the Mbeya Region and abroad for a day of celebration.