Time to flourish in Kent
The first-ever Kent Women's Convention will be held in September, in the wake of the closure of the London Women's Convention.
Flourish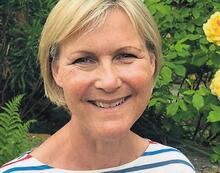 The one-day conference, called 'Flourish', organised by the Kent Gospel Partnership (KGP), will bring together women from across Kent for gospel-centred teaching and encouragement. Author Jane McNabb, of The Slade Evangelical Church, will be speaking from John, along with singing led by Liv Chapman of Emu Music, and workshops on growing and thriving in Christ. Flourish will be held at Rochester Baptist Church on Saturday 28 September.