Freedom for expression of faith upheld
In a landmark judgment on 3 July, the Court of Appeal upheld the rights of Christians to freely express their faith, as it ruled on the case of the trainee social worker, Felix Ngole who had been expelled from university for quoting the Bible on social media.
Christian Concern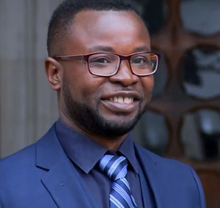 The Court of Appeal held that it was the university that was lacking insight and not Ngole. The Court condemned the position of the university whereby people would live in fear if private expressions of views were overheard; and could be reported by anonymous complainants. The Court held that: 'The mere expression of religious views about sin does not necessarily connote discrimination.' It was also recognised that Felix Ngole had never been shown to have acted in a discriminatory fashion.