EMA: lifting up the cross
Around 1,000 gathered at Westminster Chapel, London from 25 – 27 June for the Evangelical Ministry Assembly. The theme this year was 'Lifted Up: Preaching the Cross'.
Jamie Southcombe,

Guildford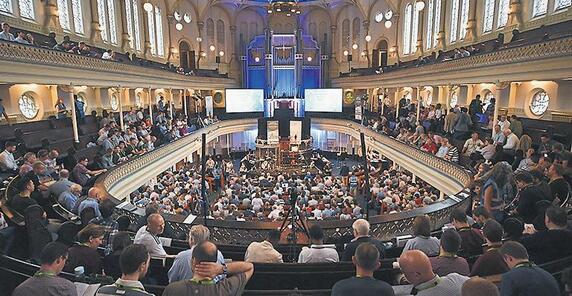 Each day began with the well-known and beloved Don Carson walking through the 18th and 19th chapters of John. Carson sought both to explain the text and give 'handles' as to how we might explain and apply these verses to our congregations.