Democracy's unwritten rules
The EU elections came and went in May.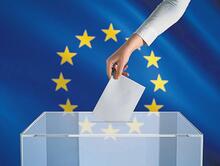 The Brexit Party led by Nigel Farage, which had only been in existence six weeks, made extra-ordinary gains. But the Liberal Democrats, who have committed themselves to a second referendum hoping to stop our leaving the EU, also drew major support. The conclusion the political commentators rightly came to was that the UK is an increasingly divided country.