Warren Wiersbe 1929 – 2019
Popular and prolific Bible teacher Warren Wiersbe died on the evening of 2 May, days short of his 90th birthday.
Justin Taylor,

The Gospel Coalition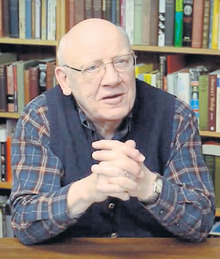 Wiersbe was converted in May 1945 just before his 16th birthday when he attended a Youth for Christ rally and heard Billy Graham speak. Though he had attended church and Vacation Bible School, he trusted in Christ for the first time in response to Graham's altar call.