Britain pushing abortion all around the world
The UK Government plan to force an abortion programme into non-Western nations, it was reported in May.
The Christian Institute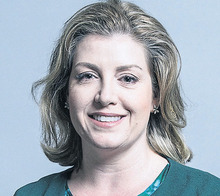 In her previous role as International Development Secretary, Penny Mordaunt announced that a £42million grant will be given to Marie Stopes and Planned Parenthood. The programme will be part of the government's global sexual reproductive health rights (SRHR) strategy, which claims to protect women and offer 'safe' abortions. Mordaunt voted against a ban on sex-selective abortion in 2015.