'They ate together with glad and sincere hearts.' Why don't we?
New homes are being built near us, as in many places up and down the country. I can see them from our bedroom window.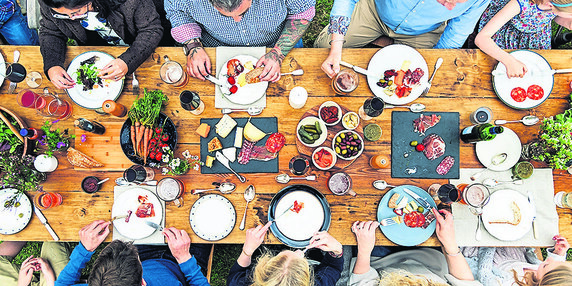 I can only dream of living in one of these places – they're completely out of my price bracket, but still, I couldn't help but have a nose around the show home. I got ready for this exciting excursion by looking up the details online. After all, if you can't afford something, it's reassuring to know how much you can't afford it.