So Kahn We Still Read The Bible In Public?
In late March, the London Mayor, Sadiq Khan, said the legality of the public reading of the Bible should be left to a lawyer or 'the police' to decide upon, and was not just a matter of freedom of speech.
Ruth Woodcraft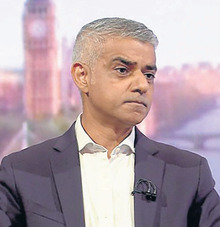 The worrying words (which miss the fact that the police enforce the law and don't make the law) were spoken in the London Assembly building during a question time. The Mayor was quizzed by Christian Assembly member David Kurten following the de-arrest of street preacher Oluwole Llesanmi (reported in April's en).