Preventing Prevent?
In March, the Government was told it must revise its Prevent guidance for countering extremism after the Court of Appeal ruled that some of the guidance violates free speech and is 'unlawful'.
The Christian Institute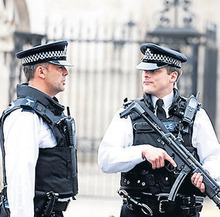 The ruling came after a judicial review by Dr Salman Butt, a Muslim writer accused of being a non-violent extremist. The Court of Appeal ruled that the Prevent guidelines on controversial speakers were not balanced and did not do enough to protect free speech in universities.