Keeping The Flame Burning
Often when thinking about revivals our attention is drawn to particular places – to the villages, towns and cities where God worked in remarkable ways. Scotland Ablaze, however, tells the story of when revival gripped an entire nation.
Revd Thomas Davis,

Assistant Minister, St Columba's Free Church, Edinburgh.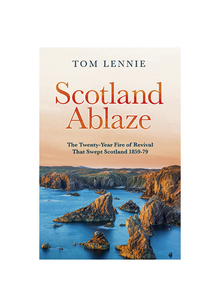 SCOTLAND ABLAZE:
The twenty-year fire of revival that swept
Scotland 1858-79
By Tom Lennie
Christian Focus. 630 pages. £14.99
ISBN 978 1 527 102 675
Buy online from Amazon