www.happyanniversary...?
What a difference 30 years make. To mark three decades since he submitted his Internet proposal, Sir Tim Berners-Lee says that global action is required to tackle the web's 'downward plunge to a dysfunctional future'.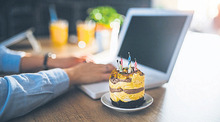 Sir Tim has identified three main areas of dysfunction today: 'Deliberate, malicious intent' (such as State-sponsored hacking and online harassment), 'System design that creates perverse incentives' (such as clickbait), and 'Unintended negative consequences' (such as polarised online discussions). Who of us could really disagree with such a diagnosis? These flaws are all too commonly felt by ordinary users.