India: attacked at prayer
Three Christians suffered serious injuries when a mob of 25 extremists attacked a prayer meeting in India's northern state of Uttar Pradesh on 7 February.
Barnabas Fund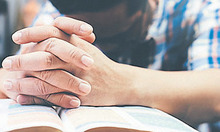 The mob broke into the pastor's home in Chapar village, Sultanpur district, and began insulting worshippers before slapping them and hitting them with sticks. Bibles were also set on fire.