Divorce?
A study by University College London (UCL), reported in February, confirms that children who experience family break-up are more likely to develop emotional and behavioural problems than those living with both parents.
­­

The Christian Institute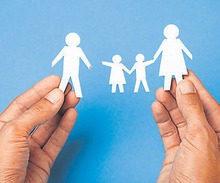 Children aged seven to 14 when their parents divorce, are (alongside younger children) likely to experience psychological and behavioural disorders.