Canada: sex in secret
Children in Canada are being taken to homes of adults not employed by their school and given condoms and explicit books as part of their LGBT sex education, it was reported in January.
Jonathon Van Maren, LifeSite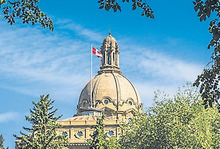 Jay Cameron of the Justice Centre for Constitutional Freedoms (JCCF) revealed some disturbing information about the results of political party policies at the Alberta Court of Appeals. Bill 24 insists that parents should not be told if their child joins a Gay-Straight Alliance (GSA) Club. JCCF, on behalf of 26 religious schools (including Christian, Sikh and Jewish institutions) is highlighting the fact that parents must know where their child is being taken and what their children are being exposed to.