Scotland: strategic opportunity in Aberdeen
An Aberdeen congregation is redeveloping a building acquired in Autumn 2018 as a place of welcome and witness for the city.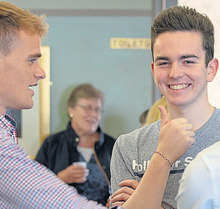 Trinity Church, Aberdeen was born in 2011 and had been renting Sunday space from a local hotel ever since. In recent years the congregation has been growing to include undergraduate students and, as a congregation of the International Presbyterian Church, Trinity looks to expand its ministry training capabilities.