Germany: teen outreach Europe
3,200 teenagers and adults from all over Europe (and beyond) came together to TeenStreet (TS) 2018 in Oldenburg for a week full of worship, Jesus, passion, life and fun.
OM Internationale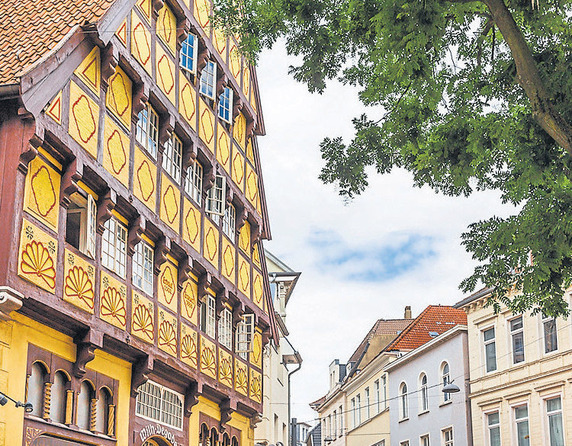 As different as all the countries, cultures, backgrounds and churches might be, one thing connects everyone at TS: they know Jesus and want to grow closer in their relationship with him.
Global village train
Teenagers boarded a train with Scatter Railways, the Global Village (GV) train company, and ended up in an environment amidst people who needed to hear about Jesus, so they had many opportunities to share the good news. The name Scatter Railways was given so that teens would be mobilised to scatter the message of Christ around the globe, to the least reached in foreign countries or to those down the road where they live and work.
During their 'train ride', when the teenagers heard about the 2.8 billion people who do not know Jesus. most of them were shocked.
For the first time in seven years, all 239 TS small groups were assigned a time slot to go through GV before TS started.
Hearing about mission
At the end of their travel with Scatter Railways, teenagers were brought to the OM stand in the TS Interaction Zone, where they could take a fun picture in front of a green-screen loaded with photos from around the OM world. There, they also heard more about OM and missions. Over 100 signed up to get more information about Teens in Missions.
Portuguese girls
Mpumi Maweni (South Africa), who serves with OM in Europe, was one of the mobilisers at the OM stand. Even before the first group of teens came from GV to the OM stand, he shared about OM and missions when he met a group of Portuguese girls who started to ask some questions. When they found out that Mpumi was a missionary, he shared his story.
'While I was talking, one of the girls [experienced] something, a calling,' he said. 'She looked to me and said: "God just spoke to me right now about my calling".'
Mpumi told the girl, 16, that he was also called into missions when he was 14 years old.
Lunch and dinner sharing
Miriam* is another OM worker, based in the Middle East. Her prayer was to find people during lunch and dinner times to share about OM and her passion for the Middle East. One day, she was able to talk to four girls from Switzerland and Austria. 'All four were listening intensely to my story of how I became a missionary. At the end one girl said that this is amazing because they had just come back from a seminar about finding God's will for [your] life and that she was going to have a coffee with the lady who led this seminar and who was another GV worker,' said Miriam.
God's providence
Only God could choose – out of the thousands of people at TS – a girl who had gone to a seminar held by a GV mobiliser, sat at lunch with another and then went back to the first person to have coffee with her, because she wanted to talk about her future. Through GV and divinely-appointed meetings, the gospel of Jesus was scattered across TS. The hope is that it will spread into the homes and schools of all the teenagers and adult volunteers and, eventually, around the globe to the least reached. Because 2.8 billion people still need to hear about Jesus.
*Name changed for security