Cathedral bans evangelical vicar
At the end of November, it was reported that Melvin Tinker was 'banned' from speaking at the student Christian Union Carol Service to be held at Derby Cathedral in December.
Gavin Ashenden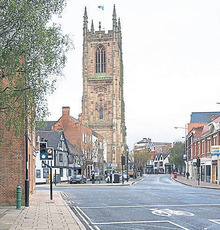 The office of the Dean noted that the Revd Tinker, Vicar of St John's Newland in Hull, had not been 'banned', but had just not been 'invited' to speak by the Dean. In reality this amounts to a ban, as not being invited results in him not being allowed to speak at the cathedral.