Turkey: ordered to leave
David Byle, a Canadian-American Christian, was arrested on 13 October and detained overnight by security police, then ordered to leave, flying back to the USA on 25 October.
World Watch Monitor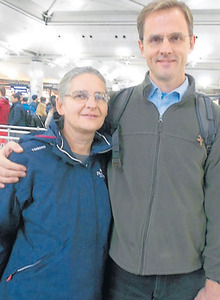 He had been in a long-term dispute over his visa renewal. Although renewal requests were repeatedly declined or left unanswered, various criminal charges against him were eventually dropped by local courts, bowing to national laws defining missionary activities as legal and confirming that the Christian literature he distributed did not slander Islam.