BBC: the 2% should rule broadcasting
The BBC plans to further promote LGBT culture on-screen and within the organisation, in order to avoid a 'heteronormative culture' it was reported in early November.
The Christian Institute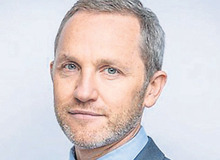 People's LGBT identities will be shown more often, regardless of relevance to a story-line or news item. The corporation is also encouraging all staff to use non-binary pronouns when speaking to or about someone who identifies as neither male nor female.