Sudan releases Bibles
In a surprise move, Sudan has released shipments of Bibles long held in port, including one detained nearly six years ago, according to the head of the Bible Society in Sudan.
Morning Star News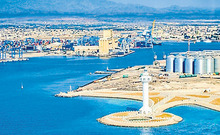 The Revd Ismail Abdurahman Kenani, Khartoum-based director of the Bible Society in Sudan, said port authorities had been delaying several shipments of Bibles in Port Sudan, on the Red Sea. Besides the shipment detained after Sudanese President Omar al-Bashir began a crack-down on Christian institutions in 2012, another one detained a little over three years ago was among those released in early August, Kenani said.