Myanmar: rebels close churches
Ethnic Wa rebels shut down churches or destroyed their buildings and temporarily detained several clergymen on 20 September.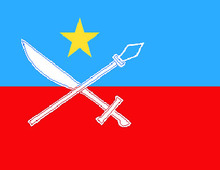 On the border with China, soldiers of Myanmar's largest ethnic rebel group, the United Wa State Army (UWSA), attacked the churches in the rebel's autonomous region in Shan state, according to Christian leaders. The Wa people worship ancestral spirits, and the move by the UWSA was meant to hamper Christian missionary activity, said a leader.