Australia: when Prime Ministers pray
It's not every week that the Prime Minister of a Western nation stands before a church congregation and leads spontaneous community prayer.
Professor Peter Riddell,

Vice Principal Academic at Melbourne School of Theology and Senior Fellow of Kairos Journal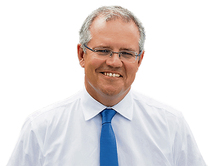 But on 30 September, new Australian Prime Minister Scott Morrison did just that. While visiting Planetshakers, a large Pentecostal church in Melbourne, Mr Morrison ascended the worship platform and led prayers for the victims of the Indonesian earthquake and tsunami and also for Australian farmers locked in the grip of a drought-induced financial crisis.