Albania: heart singing
Reported in early October, a ministry giving people the chance to sing to God in their heart language has been beneficial to Christians in Albania.
Operation Mobilisation International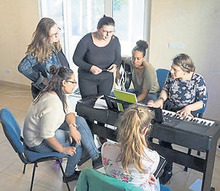 In 2017, Vincent and Priscilla (names changed), began a new ministry focused on recording worship music in the Albanian language for the Albanian-speaking world. For several years they had perceived the need for songs born from Albanian worshippers themselves. These songs would speak to other Albanians in their heart language, rather than just being translated from English. The couple had noticed how Kosovar believers related differently to the few locally-written songs which then existed.