Turkey: Good Morning!
A former Turkish soap-opera star became the host of the first live daily Christian women's show on the Christian satellite platform SAT-7, it was reported in August.
SAT-7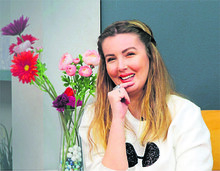 In her ten-year acting career, 33-year-old Şemsa Deniz Tolunay has appeared in long-running soaps, historic drama series and comedy roles. But she admits how much more at ease she is in her new role.