Snapchat dysmorphia
It sounds like an episode of the fictional dystopian series about technology, Black Mirror.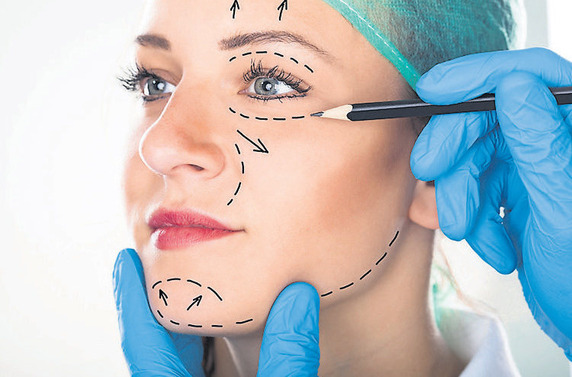 Patients are increasingly asking plastic surgeons to make them look like their filtered selfies.
Snapchat and Instagram, in particular (though not only them), provide easy-to-use filters to smooth your skin's appearance, thin your face, change your eye colour and accentuate your features – image-editing software that is resulting in a new form of body dysmorphic disorder (BDD) that some are calling Snapchat dysmorphia.
Far fetched?
If you think the above is far-fetched then consider a study published in the JAMA Facial Plastic Surgery this year that analysed the effects of edited selfies on body dissatisfaction among teenage girls: those who edited their selfies more reported higher levels of concern with their bodies and overesti-mation of their weight and size; those with BDD will seek out social media as they seek to validate their attractiveness; and those with a higher level of engagement with social media report higher levels of dissatisfaction with their bodies.
Make me like my selfie
Anecdotally many surgeons in the US report teenagers coming into their clinics asking 'Can you make me like my selfie image?'. One survey of plastic surgeons last year found that 55% reported seeing patients who wanted to improve their appearance to look more like their selfie, in comparison to the 13% reported in the American Academy of Facial Plastic and Reconstructive Surgeons in 2013.
Even if we or those we know and love are not experiencing full BDD or contemplating a cosmetic intervention, the chances are that these technologies are having an effect, so what can we do?
How can we help?
Firstly, we need to recapture a biblical view of the image of God. In Scripture this image is way more than just skin deep, not less than our physical appearance but so much more. Our inner life and the beauty of our character is what God is supremely interested in (1 Samuel 16.7, Romans 8.28-30).
What would it look like in your life to be less obsessed with superficial image and more concerned with being conformed to the image of God's son?
Secondly, we need to help one another to learn and treasure the precious jewel of Christian contentment – particularly in this area. All of our bodies will be imperfect this side of the New Creation and, while it is not wrong to want to lose weight or put on some makeup, 'godliness with contentment is great gain' (1 Timothy 6.6). It is a commodity our consumer age knows little about.
Contentment can be cultivated by habituating an attitude of gratitude for what God has given you rather than being disgruntled at what you perceive he hasn't given you. For every time you are tempted to look at a selfie, or bemoan a flaw in your appearance, why not find three things to give thanks to God for about your body?
Thirdly, we need to work hard (together as well as individually) to combat the court of approval online. 'How many likes has my selfie got? Who has commented on my new profile picture?' Such markers of affirmation are toxic wells to drink from. They may taste good initially, but soon they will leave you anxious and sick to the stomach. Scripture tells you that you are of inestimable value, fearfully and wonderfully made (Psalm 139.14) and someone for whom Christ has died to call you his beloved child (Romans 8.16). Drink from this fountain and you'll never thirst. Drink from this fountain and you can keep the likes and the shares in perspective whilst not being defined and enslaved by them.
Pete Nicholas is co-author of Virtually Human: Flourishing in a digital age. For more resources visit www.virtuallyhuman.co.uk