A­ woman ­who ­understood ­children
Favell Lee Mortimer? Never heard the name! This small biography tells her story and it is a surprising, engaging and inspiring one.
Joy Horn,

member of Cranleigh Baptist Church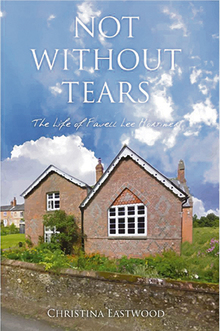 NOT WITHOUT TEARS:
The Life of Favell Lee Mortimer
By Christina Eastwood
Christian Year Publications. 137 pages. £7.99
ISBN 978 1 912 522 330
In fact, I quickly discovered that I had come across Mrs Mortimer: when I was seven, I was introduced to her book The Peep of Day, but the title page did not give the author's name. The book had a profound effect on me, and is still on my bookshelves.
19th-century context
This biography sets the author in the context of the 19th century and traces the out-working of God's providence. Many influential characters crossed her path, especially from the circle of William Wilberforce. She even fell in love with Henry Edward – later Cardinal – Manning! They discussed and corresponded at length, but Favell failed to convince him of the way of salvation. What if he had indeed been convinced?
The Peep of Day was her first and most famous book. It was published by Hatchard's in 1833, and provided basic religious instruction to millions of very young children. It was translated into at least 37 languages. Edition after edition came out and it is still in print today. It was Hatchard's greatest money-spinner.
For children's hands
Why was it so successful? Favell insisted that the book should be small in size to suit children's hands. Her teaching method was based on questions and answers, honed by experience as a teacher in rural schools. Bible teaching was given in 'bite-sized' lessons. All the material was tried out on actual children and, if their attention wandered, she altered or cut out that section. Its language was simple and graphic, though profound theology underlay it. Favell was convinced that children could understand Bible truth at a very early age.
The biography's title Not Without Tears alludes to another of Favell's books, Reading Without Tears. This pioneered the use of flash cards to teach children to read! Innumerable books have adapted this expression in their title, perhaps the most famous being Terence Rattigan's 1936 play, French Without Tears. It also accurately sums up Favell's life.
Ideal for holiday
This is an enjoyable read, ideal for a Sunday afternoon or holiday. The author's hope that it will inspire 'every Sunday School teacher, every beach missioner, every holiday Bible Club leader and every Christian parent to keep on planting the precious seed'. Amen to that!