Professor R. J. (Sam) Berry
1934 – 2018
Sam Berry came to faith in Christ through Iwerne camps, while at Shrewsbury School. From his Cambridge days as an undergraduate in natural sciences, he took a clear stand as a Christian, arguing that a model of evolution should not hinder a belief in a Creator.
Julia Cameron,

Director of Publishing for the Lausanne Movement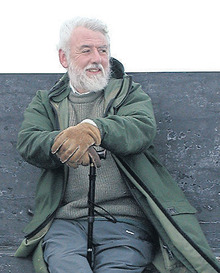 In 1975 he published his first book, Adam and the Ape. From here he became known as a leading apologist for theistic evolution. In 1974, he had been appointed as Professor of Genetics at University College London, a chair he would hold until 2000. The tribute from UCL described him as 'a massive figure in evolutionary and ecological genetics, biodiversity and conservation biology' and noted his Christian faith. Sam was a man of immense output. His books included academic titles in biological science and Christian apologetics. He was generous with his time, accepting many speaking engagements, and lending his name and presence to a range of initiatives in the area of ecology. While eminent in his field, he wore his achievement lightly.