Pakistan: refused help
Medical staff and security guards at a major government hospital in Lahore, Pakistan killed a Christian father of four and injured five members of his family on 26 March, Morning Star News reported.
Morning Star News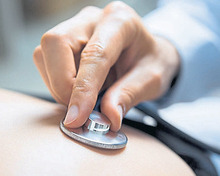 Anil Saleem said that he, his brother Sunil and other relatives had taken their pregnant sister Kiran to the emergency labour ward of the Government Services Institute of Medical Sciences because she was suffering labour pains.
Teach a lesson
But the doctor refused to treat Kiran and called for other staff and security guards to 'teach these Christians a lesson' when Anil, his brother-in-law and cousins entered the ward to find out what was going on.
Around 15 to 20 paramedical staff and security guards and eight to ten young doctors lunged at them 'with iron rods, chairs, leather belts and other things and started beating us', Anil said. He stated that Sunil died for lack of timely emergency medical assistance.