Grace begins in Sandbach
A new church was launched in Sandbach, Cheshire on Easter Sunday.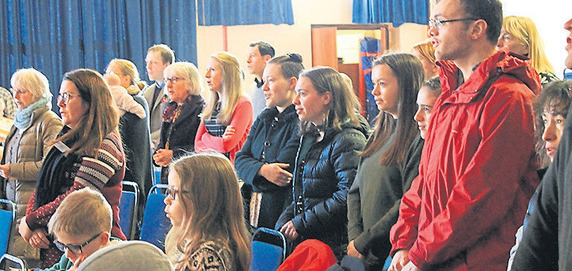 Grace Church Sandbach is a church plant involving about 50 members from Wheelock Heath Baptist Church in Winterley, Cheshire.
Sandbach is a pleasant and prosperous market town (which still needs Jesus!) just a mile from the M6. It has been 'discovered' in recent years, attracting many new cafés and restaurants and also large housing developments. Historically its claim to fame is the two large stone crosses in the cobbled market square dating from around the ninth century, elaborately carved with biblical scenes and considered by English Heritage to be 'among the finest examples of Anglo-Saxon high crosses'.
Grace Church Sandbach meets for worship at 10.30 every Sunday morning at Sandbach High School for Girls, with a Sunday School and crèche, and on the first Sunday of every month at 4pm at Sandbach Town Hall (who are enthusiastic about the church's presence). The Town Hall services will be more informal and for the first three months will discuss three FAQs about the Christian faith. This will follow a questionnaire exercise in the town during March and April.
MP and Easter treats
2,500 invitations were delivered to local houses for the launch, along with a stall at the town market, a Family Trail which attracted 125 children plus their families, and personal invitations. Both launch services were well attended, with visitors including the local MP Fiona Bruce, and Easter treats were consumed!.
'Sandbach is increasing in size', says Pastor Paul Gibson, 'and we want to help the people in our community to hear the good news about what God has done for us in Jesus.'
www.grace-sandbach.co.uk or 01270 361904