Arrested by the gospel
Ryan King shares a heart-warming testimony from a new Christian's baptism service of a man who he had previously helped to arrest!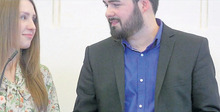 A few years ago, Dunkin' Donuts in Wood Green awarded me a free doughnut and coffee every week for a year after stopping a robbery. My weekly routine would involve work, a doughnut, and engaging staff and customers in conversation about matters of life and faith.