Understanding depression
Why are you cast down, O my soul? (Psalm 42)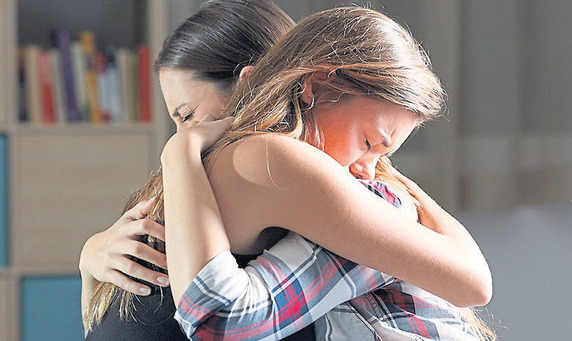 Why are you weighed down, as if under a heavy burden? That seems to be the image the psalmist uses, and it captures well the experience we call depression today. Depression is hard. We feel numb. We are weakened and brought low by this heaviness. And it won't easily go away. Ed Welch has aptly called it a stubborn darkness.
Suffering
Depression is clearly suffering. That sense of bleakness, the lowering of mood, anxiety – the disquieted soul, according to the psalmist – are all part of the emotional suffering. But the depressed person is also affected physically, losing their appetite, feeling exhausted, having sleep disturbed. Activity is a huge effort and it's easier to withdraw. Our thinking gets clouded with a sense that we are worthless, and life is futile. Understandably despair and hopelessness are common and concerning signs.
The suffering of depression can be a response to life in a fallen world. Losses, disappointments, hardships, deprivation – episodes of depression are commonly preceded by what are termed (rather blandly) as 'life events'. And part of life in a fallen world is that we also live in bodies that are broken. These bodies, too, with their complex mix of hormones and neurochemistry, have their part to play in the suffering of depression.
For the Christian this can be a terrible, faith-shaking experience. Why am I not experiencing joy? Why am I struggling to concentrate enough to pray, or read Scripture? Why do I feel so guilty about the smallest things when I know in my head I'm forgiven? Can I really feel these things and still be a Christian?
We need a refuge
As with all suffering, sin can always be at hand. We turn inward. The inertia makes it harder to cry to the Lord. Unbelief seems like an easy, even natural, response; because depression itself can feel like unbelief. As with all suffering, depression can be an opportunity for repentance. But overwhelmingly our need in depression is for a refuge in the midst of the struggle.
So how do we respond to this stubborn darkness? Where do we find that refuge?
We begin by realising that the emptiness of depression can often leave us feeling unresponsive to God's words. So depression calls for a faith that runs deeper than how we are feeling; a faith that truly is the conviction of things not perceived (Hebrews 11.1).
Scripture's truth
In depression we, with such faith, take refuge in Scripture's truth. The pervading sense that there's no point is met with God's purpose in our trials (1 Peter 1; James 1). In hopelessness we turn to the hope we have in Christ (Ephesians 1; 1 Peter 1). We address guilt with the acquittal and forgiveness we know in Christ. In anxiety and fear we hear the encouraging promises of our Father in heaven. In these realities we pursue a joy and peace that runs deeper than our depressed feelings.
And then this faith leads to small steps. It might be resuming simple activities again, meeting one or two people, returning to church, sharing with another how you're really doing. We need others when we're depressed, for prayer, fellowship and practical support. Those small steps of faith may be recovering some degree of daily routine, taking some exercise or picking up a long-forgotten interest. Fallen bodies mean that a visit to the doctor is wise and medication may help. Safety is a priority, particularly with hopeless thinking.
But Psalm 42 lands us back at the under-girding response: hope in God. The real answer to our questions of worth, hope, guilt and purpose, the strength to endure and take small steps by faith, can only be found in Christ, our true Refuge in the stubborn darkness.
More about Biblical Counselling UK is available at www.biblicalcounselling.org.uk or you can contact them at info@biblicalcounselling.org.uk or c/o Christ Church, Christchurch Street, Cambridge CB1 1HT.