Sweden: hard nut to crack
Manaar*, a 21-year-old Somali woman living in Sweden, first heard about Jesus from a classmate.
Operation Mobilisation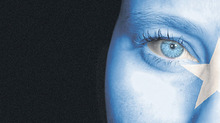 Wanting to know more, she read the Bible, comparing it with the Qur'an. 'In the Qur'an there is no love. In the Bible there is the love of Christ,' she concluded.