China: Orwellian education
All religious establishments in China will be bound by the new Regulations for Religious Affairs that came into force on 1 February amid reports that Christians are being sent to 're-education' camps to re-orientate people to be loyal to the communist ideology.
World Watch Monitor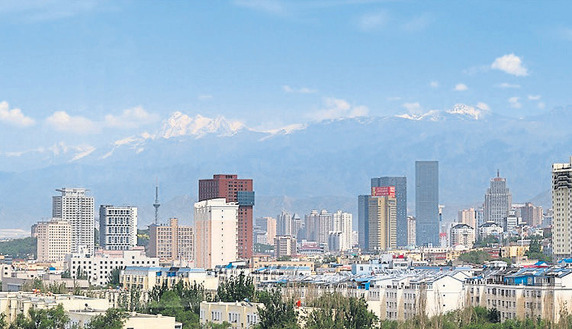 More than 100 Christians have been sent to 're-education' camps in China's north-western Xinjiang Uyghur Autonomous Region in the past few months.
In these camps, also known as 'study centres' or 'mind-transformation centres', they are taught how to be loyal to the communist ideology. Most of those detained in the camps are from the Uyghur ethnic minority group and have a Muslim background. In recent years the Uyghurs have been the prime targets of the government's 'anti-terror' campaign, aimed at cracking down on both separatist groups and militant Islamists. But those who have converted to Christianity have also been caught up in the crackdown.
Christian families torn apart
A source said that members of his church were sent to such a camp without knowing when they would come back. Some stayed there for a month, others for half a year or even longer. Christian families were torn apart as one or both parents were taken for re-education.
One woman, married to a leader of a community with many Christians from a Muslim background, said: 'I don't know where my husband is right now, but I believe that God still uses him in prisons or camps. Sometimes I am worried that he doesn't have enough clothes to keep warm in the prison.'
'I am afraid it will affect my children too,' said another woman whose husband had been taken for re-education and who now supports other women in her situation. 'The teacher in the school is paying special attention to my children after the authorities told the school about my husband,' she added.
Regulations
The February regulations, which define the administrative framework around religious activities, have the stated aim of 'protect[ing] citizens' freedom of religious belief'. Detailed criteria are given for religious organisations to meet in order to be registered or to establish a place for religious activities. Religious affairs departments of local governments are given the power to decide the fate of the registration application, as well as the authorisation of venues as places of worship. The regulations also require religious teachers and staff members to report to the same authorities.
The new regulations sparked controversy among some religious leaders in China, such as Pastor Wang Yi of Early Rain Church in Chengdu, Sichuan Province. In his critique of the regulations, the pastor said that he considers the regulations a violation of religious freedom and calls on Christians in China to resist them.
The pastor claims that 'the government has no authority to direct or examine religious groups and religious activities in their doctrinal teaching and governing' or 'to limit citizens' religious activity to the time and location it decides'.
'The logic and spirit of [the] rule of law is actually very simple,' he says. 'It does not mean that without government permission, citizens cannot gather and engage in religious activities. Rather, it means that without constitutional permission, the government cannot restrict citizens from gathering and engaging in religious activities.'
Religious activities conducted online must also be reported to religious affairs departments. Article 47 of the regulations states that any online engagement in religious information services must be examined and approved by the authorities.
Be aware
Meanwhile, the director of the divinity school at the Chinese University of Hong Kong, Ying Fuk-tsang, urged religious believers 'to become more aware of how to defend their rights' in order to meet the challenges imposed by the new regulations.
'Much would depend on how lower- and higher-level communist officials implement the details of the amended Regulations for Religious Affairs. This would apply to open, officially recognised religious groupings, as well as to so-called underground or house practitioners,' he said.
So, knowing their legal options, religious believers could challenge unfair treatment, said the academic.
However, a local source told World Watch Monitor: 'Fighting for rights with the China Government in a high-profile way does not help. It would be good to negotiate with the authorities at a local level and find a solution. Escalating the issues to provincial level, country level, or even international level (e.g. reporting in overseas media) would complicate the issues, and eventually the China Government would strongly oppress such local churches.'