Anglican Update CEEC's major statement
The Church of England Evangelical Council (CEEC) has issued a landmark document designed to provide a united evangelical witness, as discussions about marriage and sexuality continue within Anglicanism.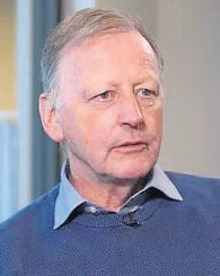 The CEEC is an important body, as it brings together representatives of many different groups – including AMiE, Anglican Mainstream, Awesome, CMS, Crosslinks, Church Society, the Fellowship of Word and Spirit, Fulcrum, New Wine, Reform – as well as bishops and theological college principals.
Apostolic faith and life
The statement is entitled 'Gospel, Church & Marriage: Preserving Apostolic Faith and Life'. In succeeding sections it explores:
A. Apostolic Insistence on the Gospel's Purpose: 'As God's grace and truth prepare us for Christ's return as the triumph of grace over all the effects of sin, his will is that all who come under Christ's rule should turn from sin and be sanctified (1 Thessalonians 4.3). In this way, the true nature of God's holy purposes in the gospel are revealed to the world'.
B. Apostolic Commitment to the Church's Integrity: '… Its teaching and discipline must remain centred on Christ and within the boundaries of essential apostolic teaching'.
C. Apostolic Teaching about Marriage and Singleness: 'The Bible as the revelation of grace clearly teaches that God made humanity in his image and likeness – embodied as male and female – and gave the gifts of marriage and singleness for our benefit. This apostolic teaching about marriage and singleness is part of God's gracious call and purposes for human flourishing and is good news for all'.
Application
It then moves on to consider the 'Application: Apostolic Faith and Life Today' and declares that:
1. We, in the church of Jesus Christ, are called to welcome, and offer God's saving grace to, everyone – whatever their sexual history, identity or behaviour – thus manifesting the radical inclusiv-ity of the gospel by which 'God our Saviour wants all people to be saved' (1 Timothy 2.3). 2. We recognise that some fellow Christians no longer accept the Church's teaching on marriage, singleness and sex but, because it is an integral part of our calling to be holy, we cannot treat this teaching as an 'optional extra' (or adiaphora).
3. We believe that the Church of England, being defined by adherence to essential apostolic truth, should not accept teaching or affirm behaviour – whether implicitly or explicitly – which contradicts or undermines the boundaries laid down by apostolic teaching and practice.
4. We further believe that, as we have sadly witnessed in recent years among Anglicans, the affirmation of non-apostolic teaching and behaviour necessarily 'tears the fabric of our Communion at its deepest level' (Primates' Communiqué, Oct. 2003) and creates 'significant distance' (Primates' Communiqué, Jan. 2016) between those who are following the apostles' teaching and those departing from it.
5. We do not wish for this differentiation, but recognise that it may become a tragic necessity. Our submission to apostolic teaching and practice means that, as apostolic Anglicans, we are deeply committed to being members of the Church of England so communicating and clearly upholding – both de facto and de jure – the pattern of teaching and discipline handed down to us by the apostles.
I have written an analysis of the paper which can be found by searching online with the phrases 'Three cheers for the Church of England Evangelical Council's statement on marriage and sex' and 'Christian Today'. The full document is on www.ceec.info/.