Trans guidelines for schools in March
Schools will apparently be issued with guidelines on transgender pupils in March.
Christian Concern / en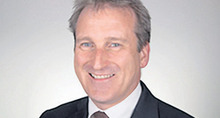 They are being drafted by the Equalities and Human Rights Commission (ECHR) and are likely to suggest that pupils should be allowed to change gender 'at any time', and that parents and pupils should refer to children by their 'preferred pronoun'. It is reported that cross-dressing should be allowed and that a pupil's chosen gender may be kept confidential from the child's parents.