Pakistan: child killed in blast
The Christian community went into mourning in late November after a bomb blast targeting a Christian village in Chaman led to the death of a seven-year-old boy and injuries to other people including another child.
­­

British Pakistani Christian Association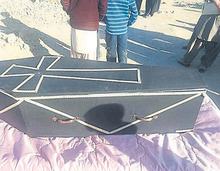 The blast also caused significant damage to a number of homes in the vicinity. Islamists used a grenade which was thrown at the community gate to cause the devastation.