Sport is a mission field
'The reason I go to church on Sunday is that I follow Jesus! Do you ever go to church?'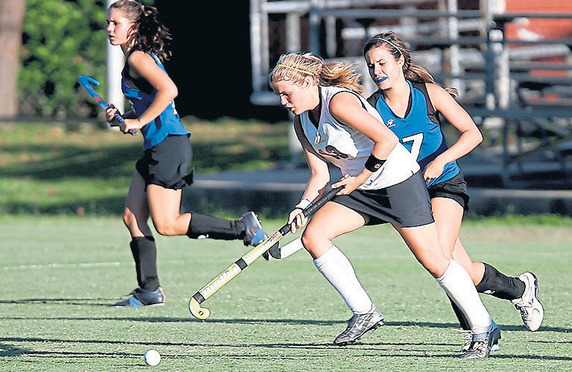 Those words changed my life.
Gwyon Jenkins was a really good cricketer in the school First XI, and he sat by me on the team bus. I was 15 and had been chosen at the last minute because they were one player short. Gwyon said those words in response to my time-filling question on the journey home. I had simply asked: 'What did you do at the weekend?'
'I played cricket on Saturday then I went to church on Sunday,' he said. That prompted my surprised response: 'Why did you do that?'
Anchor of my life
That 18-year-old kept in touch with this 15-year-old for a further six years as I worked out that knowing God through turning and believing in Jesus Christ needed to be the anchor of my life.
Gwyon's boldness proved instrumental in my coming to faith. God had given Gwyon the gifts to play cricket and he realised this team was the mission field he had placed him in. When you add all these teams together you realise just how big this mission field is. In the UK alone, more than 10 million people play competitive sport each week – and the figure is far higher when we include those who simply enjoy a kick around or going for a run.
Witnessing to sports-people
At Christians in Sport our passion is to see others just like Gwyon seeking to make Jesus known as they train and compete in each of the UK's 150,000 sports clubs. With more than 10 million out there, sports-people could be one of the UK's largest mission fields. What a challenge! But it is one we are committed to.
Jesus' mission in Matthew 28 is that we 'make disciples of all nations'. His plan is that we help people in every country, culture and sub-culture become his followers. Therefore a Christian in sport is called to make followers of Jesus in every part of the world of sport. It is not too complicated really.
Jesus goes on to explain the three simple steps needed to actually do this. Firstly, we have to 'go'. We don't wait for sports-people to come; we go and get stuck into sport as a player, coach or official.
Secondly, we encourage all sports-people to identify with Jesus, since 'baptising' is simply an external symbol of the internal reality of turning to Christ and trusting in him.
Finally, He asks us to 'teach [followers] to obey everything I have commanded you.' This means that we are to point new followers of Jesus to the Bible, so that they may act on what it says. This means therefore that all new followers are commanded to do the same; go out and implement the same strategies in their sub-cultures so the work multiplies, wider and further, generation after generation.
At Christians in Sport, our vision is to reach the world of sport for Christ. We long to equip Christian sports-people and help them share the gospel with their teammates. We seek to partner with and encourage churches as they do this too.
If you already play sport, isn't it great that the club or team God has placed you in is your mission field? Go for it! It is a great place to worship and serve our Heavenly Father. If you are not currently involved in sport, but would like to be, why not get stuck in and go to this massive mission field? We'd love to help and encourage you as you do that.
Graham Daniels is General Director of Christians in Sport. www.christiansinsport.org.uk