Myanmar: Christians are being forgotten
A leading Christian aid agency called in early September for greater attention to be given to Myanmar's persecuted Christian community who, like the Rohingya Muslims, have been targets of violence and intimidation by the military.
Barnabas Fund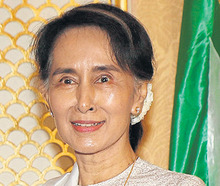 There is a new threat of jihadist violence which now faces the Christian community in nearby Chin state as a direct result of the Rohingya crisis. Muslim militants, who launched a series of attacks last October which led to this year's heavy-handed and repressive overreaction by the Myanmar military, could soon have their numbers reinforced by Islamist fighters from Al-Qaeda and Islamic State.