Ethiopia: training refugees
A preaching seminar was held in Northern Ethiopia, an area dominated by the Orthodox Church and under-reached by the gospel, earlier in 2017.
Langham Partnership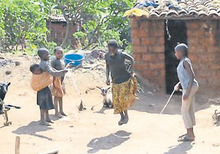 Right on the border of Eritrea, where a brutal government persecutes Christians, 100 to 150 Eritreans daily are risking their lives crossing the border. Many of these are evangelical Christians, who are now living in four camps in the area where the Langham Preaching seminar took place.