Scotland: seriously unclear
A 'serious lack of clarity' and absence of safeguards highlighted by senior judges have still not been addressed by the Scottish Government's Named Person plans, lawyers warned in August.
The Christian Institute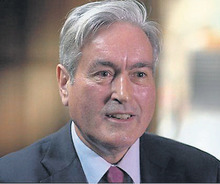 Following a legal challenge, ministers drastically watered down their original proposals in a new Bill, but the Faculty of Advocates has said that the revised plans do not go far enough. It warned that teachers and social workers' jobs could be made 'considerably more difficult' by the new proposals. The group also cautioned that families' trust risked being 'undermined' by the 'imposition' of the Scottish Government's proposals.