Grace Partnership: stoking the fire
Accurate exegesis of the Bible does not necessarily guarantee good preaching.
JEB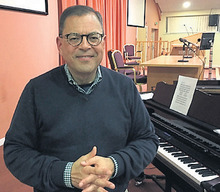 Spirit empowered preaching is something more and it brings deep conviction of sin and changed lives. Some of the main NT texts which address this vital matter are found in Acts 2, 1 Thessalonians 1 and in the Upper Room discourse in John's Gospel.