Acts in Aberystwyth
August saw 1,000 believers descend on Aberystwyth for the annual Evangelical Movement of Wales Aberystwyth Conference.
Dylan Brady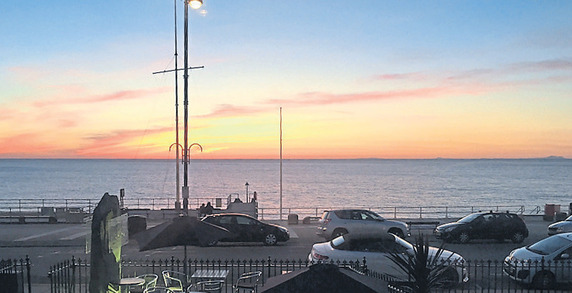 The main speaker for the week was Art Azurdia, a pastor and professor from Portland, USA. He spoke from Acts, with the theme for the week being Spirit Empowered Mission. He faithfully and dynamically explained what Pentecost means for today.
It was a helpful reminder that to be a witness for Jesus is not the work of a gifted few, but for every one of his people and that the Holy Spirit was poured out for the sake of mission.
God the Father
Hector Morrison from the Highland Theological Seminary preached on God the Father. The Thursday night was particularly fresh, where he looked at the times where God is described using maternal imagery. We looked at God's love: 'As a mother comforts her child, so will I comfort you; and you will be comforted over Jerusalem' (Isaiah 66.13) and: 'Can a mother forget the baby at her breast and have no compassion on the child she has borne? Though she may forget, I will not forget you!' (Isaiah 49.15).
The fellowship groups included: Extra Time (15-21 year olds), Take Time (20s and 30s), Time Out (middle age) and Prime Time (for those to whom Proverbs 16.31 applies!) These groups are a great addition and an opportunity for believers of a similar age to gather to discuss issues that are relevant to them. For example, Take Time looked at being a Christian in the workplace while Time Out considered how to best look after elderly relatives in a Christlike way.
The times of fellowship were encouraging, especially to those young people who come from churches where they are in the minority. Retreats filled with good preaching and helpful seminars can help us grow, but it is in the outside world where we must live out our faith and where we are to be an influence. The conference was a wonderful recharging of our spiritual batteries and a call to arms as we go back into the world. It is also a foretaste of heaven.