Anglican Update Aftershock
General Synod met in July and was generally reckoned shocking by evangelicals. Motions were passed both in relation to liturgy for transgender people and counselling for gay people which were considered theologically vacuous by many. Evangelical amendments on both were rejected. Most bishops said little.
David Baker,

rector of East Dean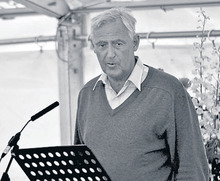 I wrote an analysis for Christian Today (google 'Church of England Synod was so shocking').