Egypt: police destroy church
On 16 June, police forcibly entered a three-storey Christian community centre in Saft al-Kharsa, a village around 60 miles south of Cairo, and destroyed it.
Barnabas Fund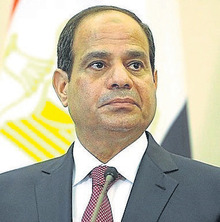 They flung furniture and worship materials on to the street and barred the door with chains. The building is not officially registered as a church. However, local Christians applied to formally register it in November 2016 – following the Egyptian Parliament's landmark ruling which was supposed to replace Ottoman-era restrictions on the construction of churches – but to date have received no official reply.