Equipped 317: tough questions answered
If you ever get the opportunity to hear Dr Peter J. Williams (Principal of Tyndale House, Cambridge) speak at a conference, grab it with both hands!
Adrian Tribe

Borough Green Baptist Church.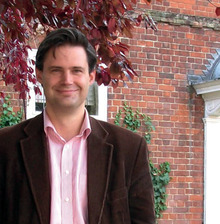 On Saturday 24 June, I had the privilege of hearing Dr Williams for the first time, speaking at the third Equipped 317 Ebbsfleet Bible Conference, where he was helping about 200 attendees to be better equipped to respond to attacks on Scripture. His talks, under the titles 'It's Not Fair', 'It's Not True' and 'It's Not God's Word', were very helpful indeed in strengthening our confidence in the Bible as being, in fact, fair, true and God-breathed.