Iran: women finding Jesus
When Iranian women discover Jesus and their inherent worth in him, many cannot help but share the gospel with others.
Elam Ministries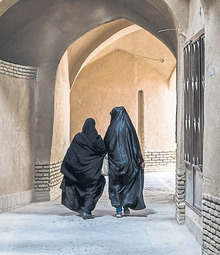 Attieh* is one such lady who has become an irrepressible evangelist. Attieh was given a New Testament in a country near Iran. As Attieh read, the Word of God spoke to her heart. So, the next Sunday, Attieh made a two-hour trip to the nearest Persian-language church. That day, in the church, she gave her heart to Jesus.